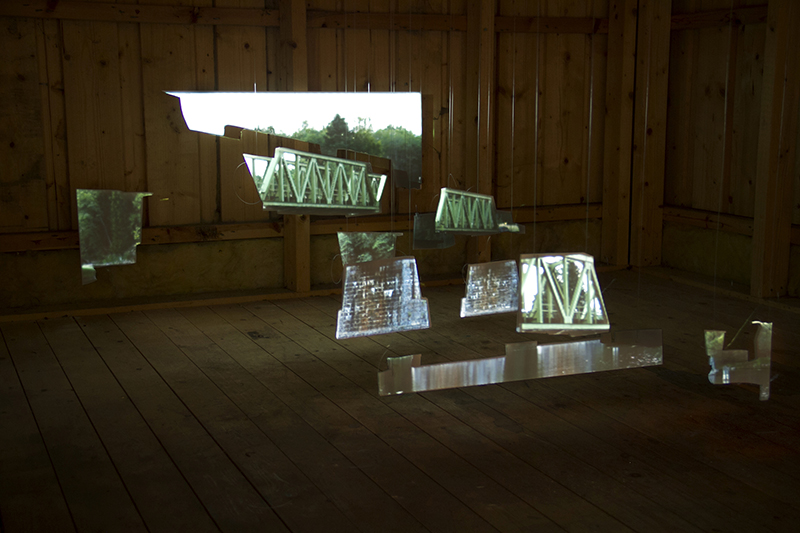 Alefen
2014
* Anamorphic video installation
audio
2.1 x 0.8 x 2 meters

In Borges' story, the Aleph is a point in space that contains all other points. Anyone who gazes into it can see everything in the universe from every angle simultaneously, without distortion, overlapping or confusion.
* Anamorphosis is a distorted projection or perspective requiring the viewer to use special devices or occupy a specific vantage point to reconstitute the image.